Terk
(a.k.a. "Terkina")
"Big Sister" to Tarzan.
She thinks she know best for the "Lord of the Jungle".
---
Voice Talent

Rosie O'Donnell
Host "The Rosie Show"
"Wide Awake" (1998); "I Am Your Child" (1997); "Harriet the Spy" (1996);
"A Very Brady Sequel" (1996); "Beautiful Girls" (1996); "Now and Then" (1995);
"Car 54, Where Are You?" (1994); "The Flintstones" (1994); "Exit To Eden" (1994);
"Sleepless In Seattle" (1993); "A League Of Their Own" (1992)
---
Animator
Mike Surrey
Animator of "Timon" (The Lion King) and "Clopin" (The Hunchback of Norte Dame)
---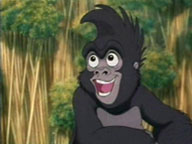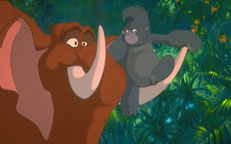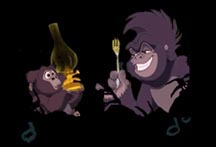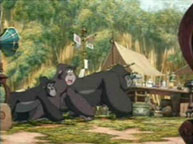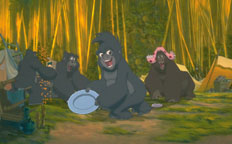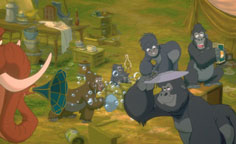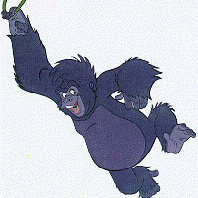 Young Terk with Mungo and Flynt
"The fun has arrived!"
"Well...you gotta...uh...go get an elephant hair."



Jungle News
| Story | Crew | Cast | Music | Gallery | Links |
Sketchbook | Merchandise | Awards | Art | Legend of Tarzan