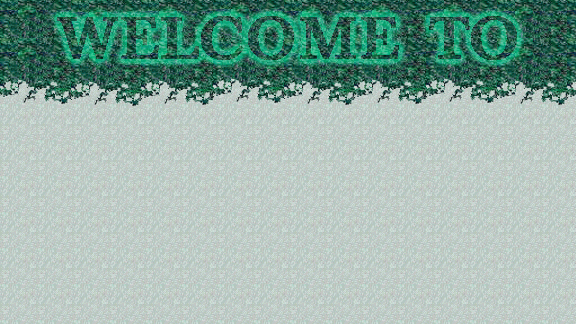 "An immortal legend. As you've only imagined."
Dedicated To Disney's 37th Full-Length
Feature Animated Film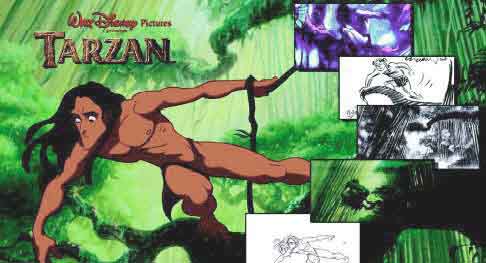 U.S. Release Date: June 18, 1999
Home Video and Digital Video Release: February 1, 2000
Special Edition Digital Video Release: April 18, 2000
---




Grammy 2000 Winner: "Tarzan" - Best Soundtrack Album.
Congratulations to Phil Collins' You'll Be In My Heart" which was nominated and won for the 72nd Annual Academy Awards' Best Original Song.
During the 57th Annual Golden Globes, "You'll Be In My Heart" won Best Original Song from a Film.
My pictures have arrived from my trip to Boca Raton, Florida to attend the exhibit showing of Edgar Rice Burroughs' Tarzan® -- through the years. Below are eight photos I took of the signage around the International Museum of Cartoon Art building. No photos of the actual exhibit pieces are available, since photography was not allowed within the building.
I added a "Coloring Pages" section to the site. You can download 14 different black and white coloring pages of Tarzan and the gang. Enter the page.
A New "High-Energy" Tarzan Show called "Tarzan Rocks!" is now showing at Disney's Animal Kingdom®, Walt Disney World®. It took over the stadium that held the show "Journey Into The Jungle Book." The show features Tarzan and Jane, singers, dancers, stunt performers (inline skaters and trick inline skaters), and rock and roll musicians. My Tarzan® Rocks! Page.
See the tribute to Supervising Animator Glen Keane's character of "Tarzan®" from his father, Bill Keane, creator of "Family Circus". Hey, I would like to see it.
Stop by Disney.com for some great Tarzan® merchandise, Tarzan® Games and Downloads:
- At the Premiere section, you're able to see an instant replay of the Tarzan® World Premiere via the Real Player (Check it out, it's about two hours of Tarzan® highlights). - At the Art & Collectibles section, Disney is offering a great Limited Edition Sericel and a Hand-Painted Cel. - Send a Tarzan® Jungle Gram to someone. You'll need to be registered within the Go Network to send one. - Play "Terk and Tantor's Power Lunch" a Shockwave Online Game. - Buy Tarzan® merchandise at the Gift Shop section: Featuring a Tarzan® Color Gameboy Game; a Tarzan® Framed Poster; a Tarzan® Artist Watch from Walt Disney World®; the Tarzan® Soundtrack; Disney's Tarzan® Print Studio CD-Rom; Disney's Tarzan® Activity Center CD-Rom; and Disney's Tarzan Action Game CD-Rom.
---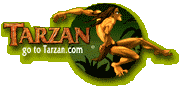 - Coloring Pages -
- Cut-out Playsets -
- Desktop Wallpaper -
- Calendars -
- Jungle Mobile -
- Cards -

---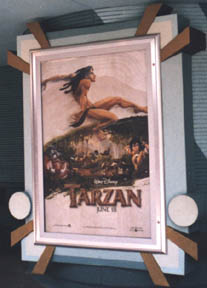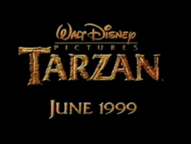 ---
Some of the pages on this site requires Macromedia's Shockwave.

---

LEGAL ACKNOWLEDGEMENT
This site is not affiliated or endorsed by The Walt Disney Company ©. All the characters and images from Walt Disney Pictures © are copyright of The Walt Disney Company © . All rights reserved and they are used for no commercial purpose. The designer of this site is not gaining any profit from the site and is meant for entertainment and educational purposes only. Visitors to the site should not misuse this site.

TARZAN© 1999 Edgar Rice Burroughs, Inc. and Disney Enterprises, Inc.
---
NON-FRAMES

Jungle News | Story | Crew | Cast | Music | Gallery | Links |
Sketchbook | Merchandise | Survey | Awards | Art

Started June 25, 1998
Updated November 23, 2004 Part of The Walt Disney Feature Animation FanSite Designed for 800x600

582 B.o.B.